Back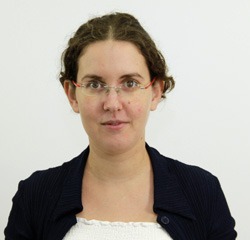 Dr. Tally Amir
Tally Kritzman-Amir is a Senior Lecturer of law in the College of Law and Business. She Joined the College of Law and Business in 2009 as a lecturer of international law and labor law. Kritzman-Amir holds a LL. B. (cum lauda, 2002) and a Ph.D. (from the direct Ph.D. program, 2009) from the Tel Aviv University School of Law. After her graduation she clerked for Justice Mishael Cheshin in the Israeli Supreme Court. Kritzman-Amir was a Fox International Fellow in the Macmillan Center for International and Areal Studies, Yale University (2006-7) and a Hauser Research Scholar at NYU's School of Law (2008-9). She is the recipient of the Wolf Prize, the Cegla Prize for best research student paper, the Fulbright scholarship, the Rothschild fellowship, and the Israel Institute fellowship. In 2017-2018 she serves as a visiting fellow at the Harvard Law School Human Rights Program, a Scholar-in-Residence at the Hadassah Brandeis Institute, and a visiting professor at Yale University. In 2018-2019 She will serve as a visiting professor at Harvard University (with the Israel Institute Fellowship) and Yale University.
Where Levinski Meets Asmara: Asylum Seekers and Refugees in Israel – Social and Legal Aspects (Van Leer-HaKibbutz Hameuchad, 2015) [edited book, In Hebrew].
"Iterations of the Family: Parents, Children and Mixed-Status Families" (24(2) Minnesota Journal of International Law (2015).
"On the Morality and Legality of Borders" (with Prof. Thomas Spijkerboer), 26(1) Harvard Journal of Human Rights, 1-38 (2013).
"Responsibility Sharing and the Rights of Refugees: The Case of Israel" (with Adv. Yonatan Berman, 41 George Washington Journal of International Law, 619-649 (2011).
"Privatization and Delegation of State Authority in Asylum Systems" 5(1) Law and Ethics of Human Rights, 193-215 (2011).