Back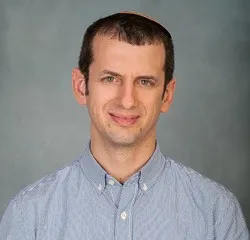 Prof. Avishalom Westreich
Prof. Avishalom Westreich
Avishalom Westreich is an Associate Professor of Jewish Law, Family Law, and Jurisprudence, at the Law School of the College of Law and Business in Ramat Gan, a Research Fellow at the Kogod Research Center for Contemporary Jewish Thought at Shalom Hartman Institute, Jerusalem, and an Honorary Research Fellow at the School of Arts, Languages and Cultures at the University of Manchester, UK. He was a Visiting Scholar at the Petrie-Flom Center for Health Law Policy, Biotechnology, and Bioethics, at Harvard Law School (Fall 2017), and a Helen Gartner Hammer Scholar-in-Residence at the Hadassah-Brandeis Institute (Fall 2016). He holds degrees in Hermeneutic Studies (M.A. Summa Cum Laude), Law (LL.B.), Talmud (B.A.), and Jewish History (B.A. Summa Cum Laude), and completed his PhD at Bar-Ilan University in the President's Program for Outstanding Doctoral Candidates (2007).
Prof. Westreich did postdoctoral research at the Agunah Research Unit at the University of Manchester in England, and was a visiting lecturer at Leo Baeck College in London (2007–2008). He was also a Lady Davis Postdoctoral Research Fellow at the Hebrew University Faculty of Law (2008–2009). He participated in the Human Rights and Judaism Research Project at the Israel Democracy Institute (2010–2012), and was a Research Fellow at Metzilah, the Center for Jewish Thought, Zionism, Judaism, Liberalism, and Humanism (2011–2013).
Prof. Westreich's research deals primarily with the dramatic changes in the family during the second half of the twentieth and the beginning of the twenty-first centuries and the ways in which Jewish law decisors face new kinds of dilemmas. Accordingly, he examines the changes in the structure of the Jewish family as reflected in the agunah problem, and explores this problem's main civil and religious aspects. He examines how Jewish law decisors engage in metalegal deliberations on family concepts (such as fatherhood, motherhood, and parenthood), how they interact with civil law, and, accompanying all, how they discuss, from a formal halakhic viewpoint, the role of Jewish law in changing social, legal, and cultural environments.
The topic of Prof. Westreich's dissertation is "Hermeneutics and Developments in the Talmudic Theory of Torts as Reflected in Extraordinary Cases of Exception" (Hebrew; 2007). His later publications include No Fault Divorce in the Jewish Tradition (Hebrew; 2014) and Talmud-Based Solutions to the Problem of the Agunah (2012).
BOOK – PARTICIPATION IN WRITING

Bernard S. Jackson, Agunah: The Manchester Analysis, Liverpool: Deborah Charles Publications (Agunah Research Unit, vol. 1, based on the Working Papers of Yehudah Abel, Nechama Hadari, Bernard S. Jackson, Shoshana Knol, and Avishalom Westreich, 2011, x+299 pp.)
ARTICLES IN REFEREED JOURNALS
Avishalom Westreich, "Three Crossroads in the Relationships between Rabbinical Court and Civil Court: Child Support, Property Distribution and the Litigations Arrangement Law," 52 Mishpatim – Hebrew University Law Journal (forthcoming, 2022) (Heb.)
full list
צמצם
INTRODUCTION TO JEWISH LAW
INTRODUCTION TO JURISPRUDENCE
ALIMONY LAWS IN ISRAELI LAW