Back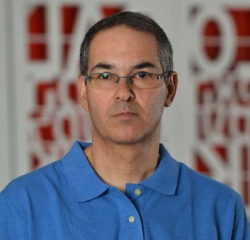 Prof. Boaz Sangero
Boaz Sangero is a Full Professor of Law and the founder of the Criminal Law & Criminology Department at the College of Law and Business, where he teaches from 1997. He is a leading authority in Criminal Law, Criminal Evidence and Criminal Procedure, and he combines all three areas in his teaching and writing about Safety from False Convictions. In 1988 he obtained his LL.B. from the Hebrew University, Cum Laude; in 1989 he finished (Cum Laude) the direct track towards Ph.D. and in 1994 he obtained his Doctorate in Law from the Hebrew University of Jerusalem. In 2012 he was an official candidate to serve as Justice in the Supreme Court of Israel.  Thus far he has written 5 books and over 50 articles for leading law journals – in Israel, the United States and England. His book Self-Defence in Criminal Law has been cited many times and reviewed in the Oxford Journal of Legal Studies and the Cambridge Law Journal.
Self-Defence in Criminal Law (Hart Publishing, Oxford, 2006, 376 pages).
 A New Defense for Self-Defense, 9 Buffalo Crim. L. Rev. 475 (2006).
Are All Forms of Joint Crime Really 'Organized Crime'? On The New Israeli Combating Criminal Organizations Law and Parallel Legislation in the U.S. and Other Countries, 29 Loyola L.A. International & Comparative L. Rev. 61 (2007).
  Miranda Is Not Enough: A New Justification for Demanding "Strong Corroboration" to a Confession, 28 Cardozo L. Rev. 2791 (2007).
Why A Conviction Should not be Based on A Single Piece of Evidence: A proposal for Reform (co-writer – Dr. Mordechai Halpert) 48 Jurimetrics: The J. of L., Science, and Technology, 43 (2007).
In Defence of Self-Defence in Criminal Law; and on Killing in Self-Defence – A Reply to Fiona Leverick, 44 Criminal. L. Bulletin 3 (2008).
From a Plane Crash to the Conviction of an Innocent Person: Why Forensic Science Evidence Should Be Inadmissible Unless it has been Developed as a Safety-critical System (co-writer – Dr. Mordechai Halpert), 32 Hamline L. Rev. 65 (2009).
Comment, "Self-Defense and the Psychotic Aggressor ": What About Proportionality? (In the book Criminal Law Conversations, edited by Paul H. Robinson, Stephen P. Garvey and Kimberly Kessler Ferzan, Oxford University Press, 2009) 372.
Heller's Self-Defense, 13 The New Criminal Law Review 449 (2010).
Proposal to Reverse the View of a Confession: From Key Evidence Requiring Corroboration to Corroboration for Key Evidence  (co-author – Dr. Mordechai Halpert) 44 University of Michigan Journal of Law Reform 511 (2011).
A Safety Doctrine for the Criminal Justice System
(co-author Dr. Mordechai Halpert) Michigan State Law Review 1293 (2012).
.(Self-Defence in Criminal Law (Hart Publishing, Oxford, 2006
Safety from False Convictions (CreateSpace, 2016).
full list
צמצם